I just got off the phone with a teammate, Lisa King, who asked me how can a Doctor use the COMF5 Video Marketing platform for his practice. So, we decided to do a quick impromptu webinar using COMF5.
Watch this video as I share the webinar that was conducted for Lisa.? This video emphasizes that COMF5 can be used to market any business, product or service. Take a look at this COMF5 webinar I litterally just finished.
————————————————————————————————————-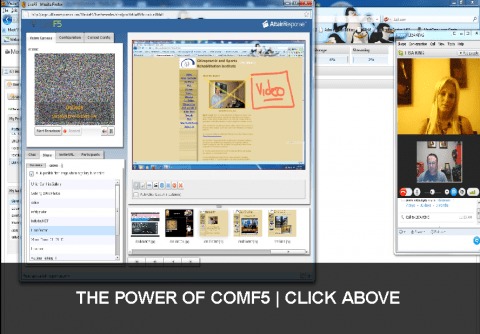 ————————————————————————————————————-
The COMF5 product is the best video marketing tool currently available.
To learn more about this powerful technology, click on my COMF5 affiliate link or contact my teammate Lisa King for more information.
Peace,
Ray
Ps. Click on my audio ps for the full effect.? Please do me a favor and visit Lisa's blog at http://workwithlisaking.com and tell her what a great job she is doing!? I believe Lisa is going to do great things with the COMF5 product.? I have been working with Lisa and she is quickly learning how to push herself outside her comfort zone while she pursues her online passion of helping others succeed with the COMF5 video internet marketing tools.
GREAT JOB LISA!!!